Med over 30 års erfaring med uddannelse og udvikling af mere end 30.000 mennesker, har jeg, i al beskedenhed, opnået en række positive resultater, som både mine kunder, kursister og klienter har anerkendt. Med klinikken PTSD-Aalborg håber jeg at kunne hjælpe endnu flere mennesker der har været udsat for traumer og/eller lider af forskellige typer af angst og fobier.
Under Behandlinger kan du læse om hvilke forskellige typer af traumer jeg kan hjælpe med og om hvordan behandlingen foregår.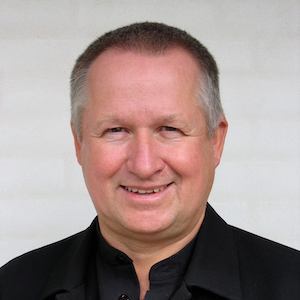 Mere om manden bag PTSD-Aalborg
Som behandler har jeg en facon der er direkte, konsekvent, inviterende og insisterende.
Jeg har enkelte kunder der kommer i længere terapiforløb, men det er bestemt ikke min hensigt at mødes med mine klienter mere end en gang. Med den behandlingsform jeg bruger, vil en enkelt gang nemlig oftest gøre en virkelig stor forskel.
Men det der driver mig som person er uden tvivl at kunne hjælpe mennesker der har brug for hjælp. Jeg er flere gange blevet ringet op af ulykkelige mennesker der har hørt at jeg måske kunne hjælpe dem. Vi finder altid en løsning og jeg føler mig privilegeret over at have mulighed for at kunne hjælpe.
Mange års erfaring i at arbejde med mennesker
Da jeg er født nysgerrig, har jeg tilegnet mig mange uddannelser og deltaget i en række kurser:
Handelsfaglærer – pædagogikum.
Certificeret indenfor en række person profil analyser, f.eks DiSC – Everything DiSC – Garuda personprofil og gruppedannelse.
NLP Master Practitioner, samt Train the Trainer.
Salgscoach.
NGH Hypnoterapeut.
Akupunktør.
Fysiurgisk massør.
Dedikeret og yderst taknemmelig
Jeg er dedikeret til at ville vide mere og mere om krop og sjæl, både det fysiske og det psykiske. Jeg følger løbende med i udviklingen i verden omkring mig og jeg har også bidraget med at udvikle terapiformen EMDRR.
Sådan finder du PTSD-Aalborg klinikken
PTSD-Aalborg har til huse i dejlige nye lokaler i på Ribevej 62, 9220 Aalborg Øst.
Der er gode parkerings-forhold, lige ved døren.